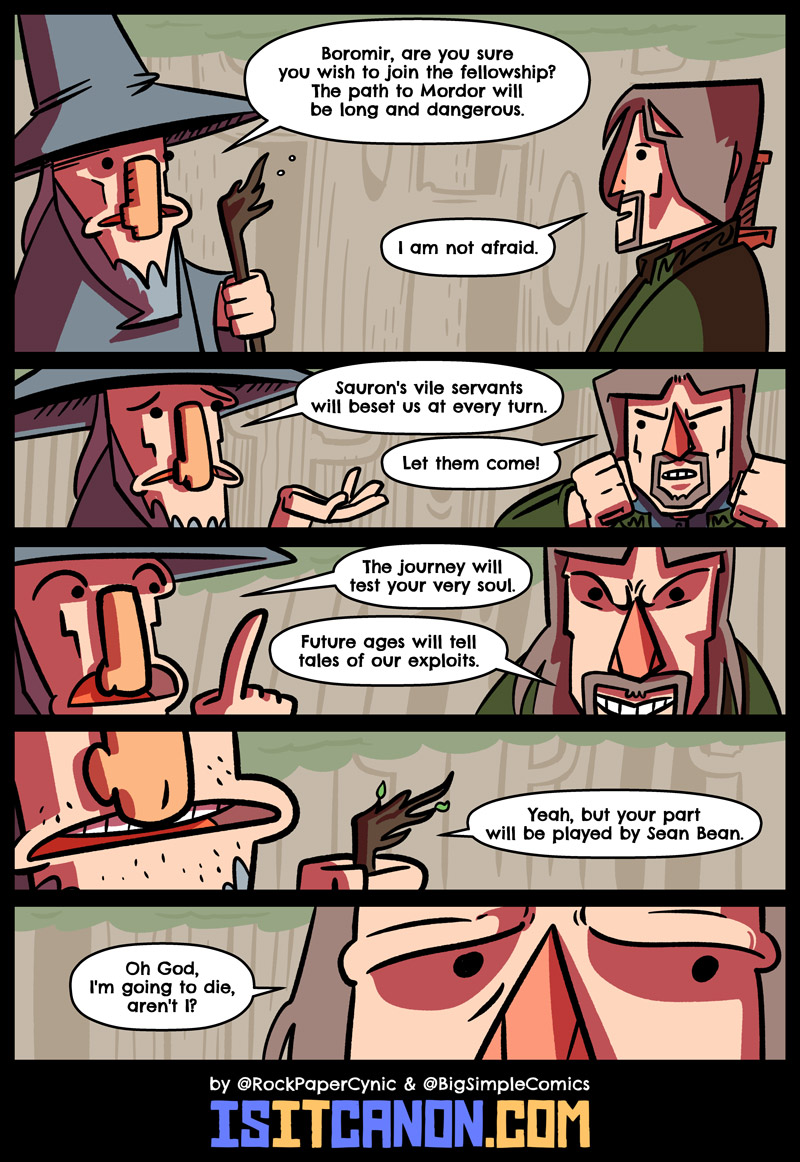 <<< FIRST COMIC / < PREVIOUS COMIC / NEXT COMIC > / LATEST COMIC >>>
Like the comic? Share it + help us LVL UP!
---
Boromir's job interview for the Fellowship of the Ring
You either have to pronounce it "Seen Been" or "Shawn Bawn." YOU CAN'T HAVE IT BOTH WAYS.
---